Ксения Держинская Ах, когда б я прежде знала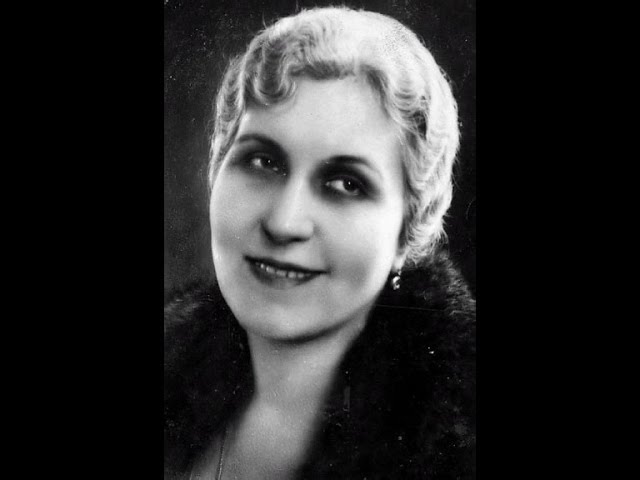 Обнаружено блокирование рекламы на сайте
Для существования нашего сайта необходим показ рекламы. Просим отнестись с пониманием и добавить сайт в список исключений вашей программы для блокировки рекламы (AdBlock и другие).

Видеоклип. Музыка — М. Глинка, слова — И. Дмитриев.
Ksenia Derzhinskaya (born 29 February 1889 in Kyiv, Russian Empire) was a Soviet opera and chamber singer (soprano), one of the most well-known opera artists of her time. From 1905 to 1914, Derzhinksaya would take vocal lessons from F. Pash, E. Terian-Korganova and M. Mallinger in Kyiv, St. Petersburg and Berlin, and in 1915 joined the troupe of the Bolshoi Theater where she worked until 1948. Thoughout her career she performed 25 roles in 1044 operas. In the Bolshoi, Derzhinskaya worked with director K. Stanislavsky, conductor and composer V. Suk and bass F. Chaliapin, who all praised her for her wide vocal range, strong stage presence and dramatic talent. Her operatic repertoire included roles of Tatyana in P. Tchaikovsky's «Evgeny Onegin», Elisabeth in G. Verdi's «Don Carlos», Valentine in G. Meyerbeer's «Les Huguenots», Brünnhilde in R. Wagner's «The Valkyrie», Princess Turandot in G. Puccini's «Turandot» and many more. She also performed as a chamber singer, taking on works of P. Tchaikovsky, S. Rakhmaninov, A. Dargomyzhsky, M. Glinka, F. Schubert, R. Schumann and old romances. From 1935 and to her death in 1951, Derzhinskaya worked as a professor at the Moscow Academic Music Theatre and the Moscow Conservatory. The holder of the title of People's Artist of the USSR (1937) and the State Stalin Prize (1943).